Car Expander
Blue Boy's new hand expander, the revolutionary new tool that lets you replace only worn-out sections of exhaust pipe.
Lightweight – only 4.5kg/10lb
Compactly built and easy to operate
Fast – does the job in 15 seconds max
Easy-to-set size specification
Protable or bench-mounted
Eliminates the need for welding
Gives a tight joint
Download brochure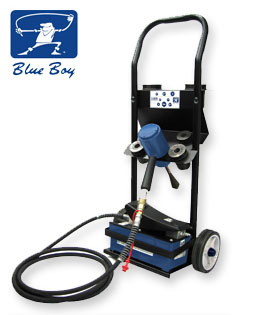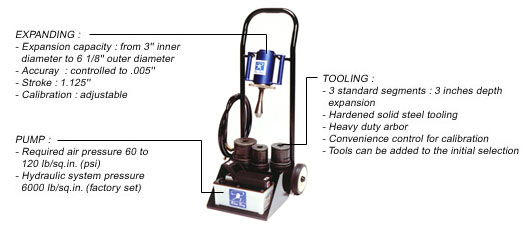 Truck Expander
Increase your productivity when replacing truck exhaust systems
Decrease assembly time – less welding
Replace defective pipe or muffler parts only
Lower installation costs
Quick customer service
Quality work
Lower inventory
Quick and accurate expansion (15 seconds at most)
Portable and easy to handle
Minimum maintenance
Interchangeable tools
Expansion capacity from 3″, 3 1/2″, 4″, 5″ and 6″
Download brochure
F&S Tools offers specialised tube notchers in two sizes – 1 1/2″ – 3″ and 3″ – 6″. Contact us for more details.